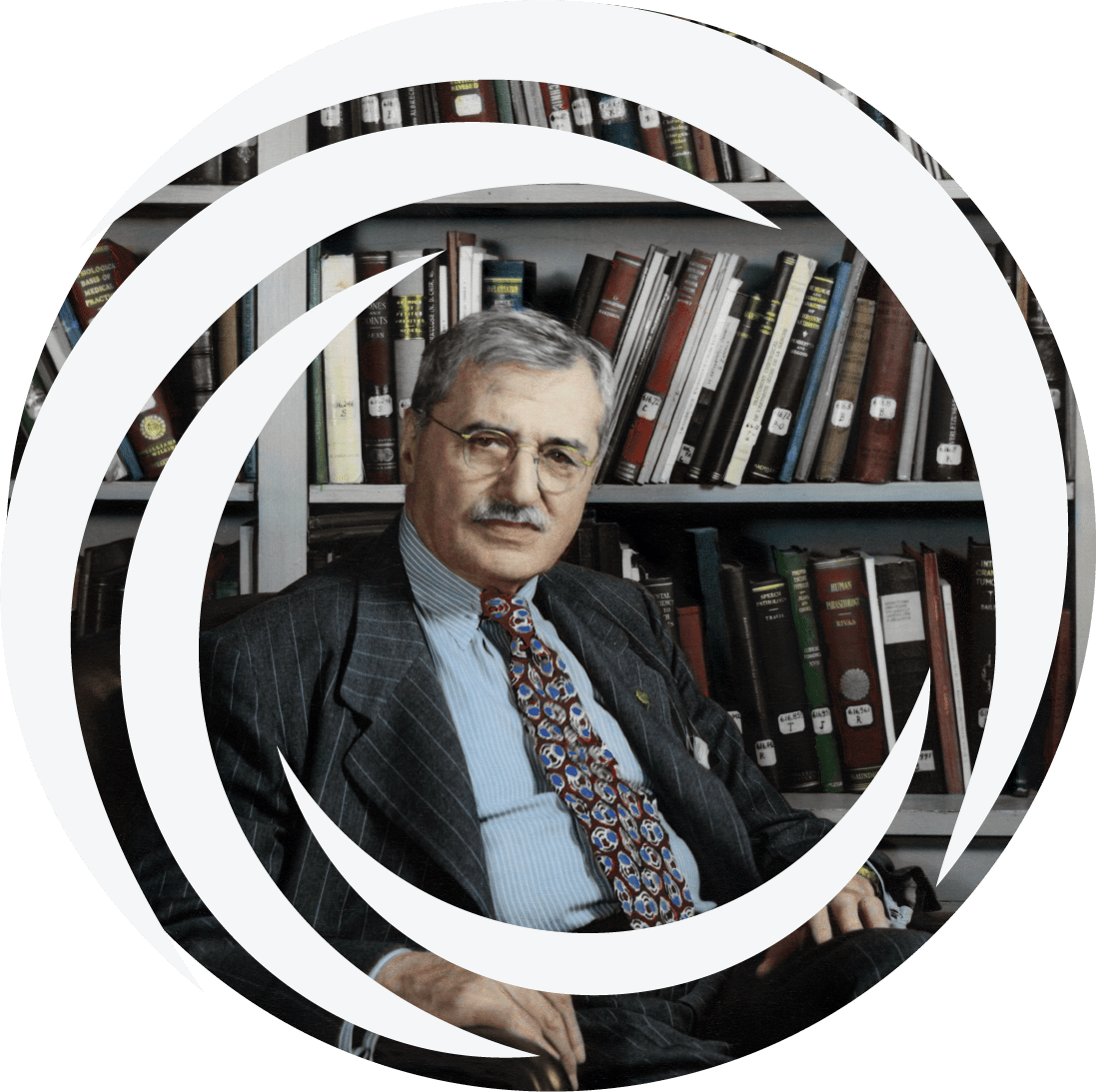 The world-renowned orthopedic surgeon Dr. Arthur Steindler served with great distinction as the head of the Department of Orthopedics at The University of Iowa for over 30 years. In 1950, he retired and established Steindler Orthopedic Clinic. 
He was known as one of the world's greatest orthopedic surgeons. An exceptional teacher, a prolific writer, and a superb diagnostician, Dr. Steindler was the recipient of the highest honors and degrees in the profession.
Below is an outline of the history of Steindler Orthopedic Clinic, starting in 1949 when Dr. Arthur Steindler retired from The University of Iowa to start his own practice.
1949
Dr. Steindler retired from the University of Iowa faculty and was offered a private hospital office by The Sisters of Mercy. He had been on the Mercy Hospital Staff for many years and had always treated his private surgical and nonsurgical patients there.
When Dr. Steindler moved his practice to Mercy Hospital, he was accompanied by Dr. Webster Gelman, his private service resident.
1950
Dr. Steindler and Dr. Gelman established the Steindler Orthopedic Clinic in January 1950. Their offices were located on the second floor of the old and original section of Mercy Hospital, adjacent to the new 1950's wing, where they had a twenty-bed orthopedic ward at their disposal.
Sister Mary Rita, the outstanding director, and the other Sisters of Mercy were extremely helpful and considerate during this transition period.
1958
The practice flourished, and in 1958, Dr. Gerald Howe, after finishing his training at The University of Iowa, joined the clinic.
Shortly thereafter, Dr. Steindler became ill and died in 1958.
1960
The clinic remained at Mercy Hospital until July 1960, when it moved to larger facilities in the first building at Towncrest Medical Center.
2000
Over the years the practice continued to grow. In 2000, with 9 providers, a plan was put in the works to open a new facility to be able to continue to provide the excellent service Steindler is known for.
2001
In November 2001, Steindler Orthopedic Clinic opened its new doors at its current location on Northgate Drive in Iowa City.
2022
In early 2022, Steindler Orthopedic Clinic submitted a Certificate of Need (CON) Application for approval to build a new ambulatory surgery center and clinic in North Liberty. The CON application was reviewed and approved by the State Health Facilities Review Committee on March 7.
2023
Steindler Orthopedic Clinic breaks ground at the site of the new Steindler Clinic and Ambulatory Surgery Center in July of 2023. The practice continues to grow and serve patients while construction is underway.